Therma Guard: Truly innovative insulation.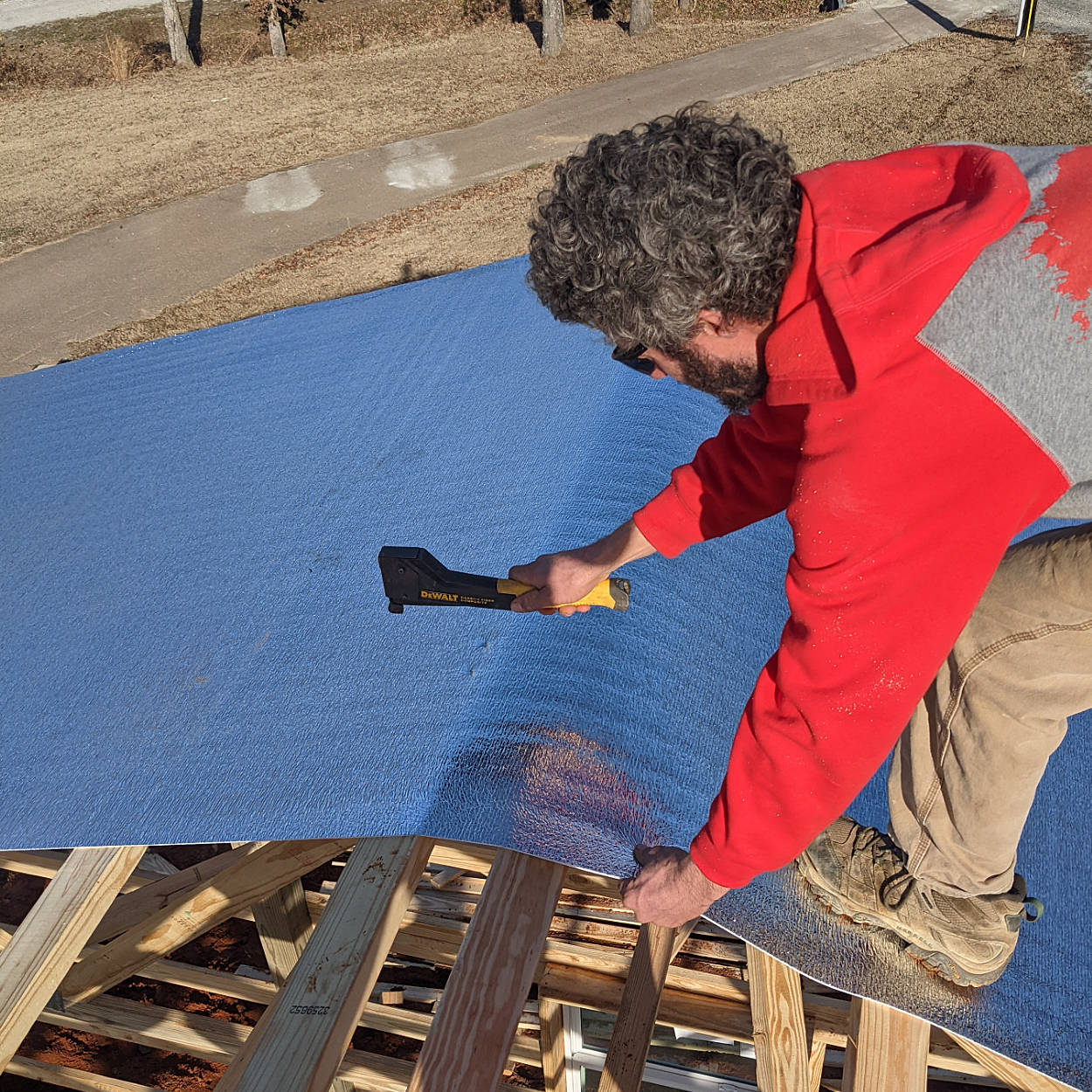 Waterproof, windproof and almost completely sunproof. Here's more reasons why Therma Guard is better:
Three millimeters of closed cell foam with aluminized reflective top coating, and very strong woven polypropylene bottom layer. Dutch Tech provides a fundamental innovation in insulation technology. Continuous, durable insulation which shuts out 97% of radiant energy and 22% of convective. To take your building's thermal efficiency to the next level, ask for Dutch Tech Industries' Therma Guard Insulation.
Trusted by thousands of happy customers
We have so many customers that were not satisfied with fiberglass insulation. The mold and condensation were a constant worry. And the fiberglass is miserable to install. Thanks to Therma Guard we have something much better to recommend.

Daniel Mennin

Installer
From a builders perspective, it is very resistant to blowing off if it is windy. With this product I can wrap the entire building at once and know that it will stay where I have stapled it. Great product and will continue to use on any building that someone wants an extremely tough, effective insulation.

G B

Builder
We have been using ThermaGuard insulation for 2 years! We love it! We have found after our contractors use it once; they love the way it handles, and the strength is a very big plus! This product is definitely superior in strength to any other similar competitor. Highly recommended!

Skyline Metal

Builder
Insulation without sagging or loose edges
Unlike reflective foil and double bubble insulation, this product does not sag and get loose edges. It is many times more wind-resistant. Because of the woven polypropylene, it holds nails and staples much better. This results in a much cleaner job that's quicker and easier for contractors. We understand the struggles of installing weaker products that tend to stretch and/or blow off. ThermaGuard was designed to enhance the installation process with the contractor in mind.
Metallized Polyester Film
"Metallizing is the process of applying exact controlled amounts of vaporized aluminum to the surface of various substrates. The attributes provided by metallized films include enhanced gas, moisture and light barrier. Additionally, metallizing may be used for heat deflection/retention for applications, including insulation and low-E materials. Metallized products can offer a brilliant, shiny appearance for those seeking aesthetically pleasing surfaces for product presentation."
-FilmTech Inc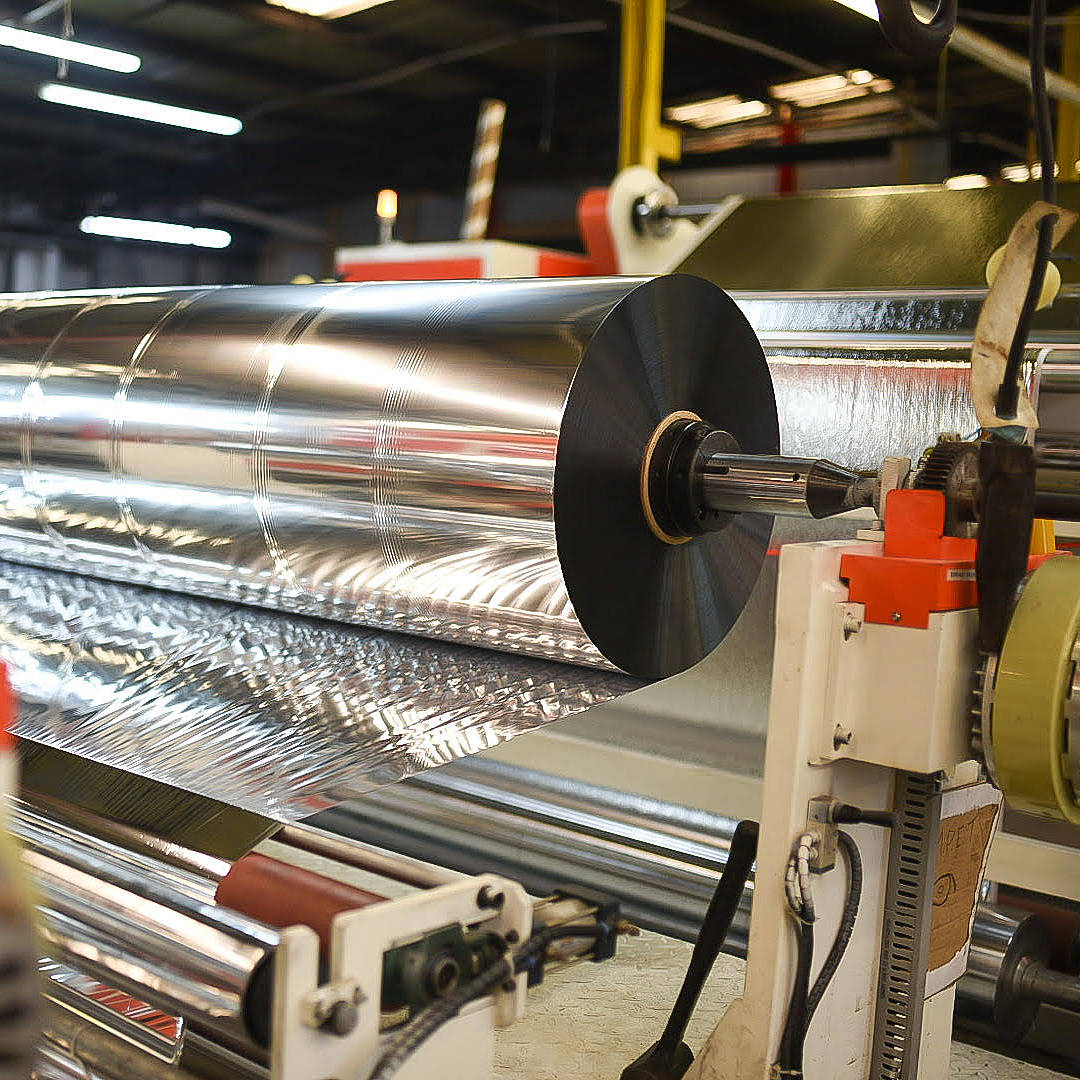 The R-value system was created by the fiberglass industry and is not the end-all in understanding heat and cold retention. From a practical standpoint, customers who have foil backed insulation used in their projects are very happy. They find that these structures are easy to heat in the winter and stay cooler during hot summer months.
Just think about a foam cup with hot coffee or cold soda, when holding it in your hand you can barely feel the difference in temperature. Next, take your foam cup and add an additional space blanket to the outside, this is essentially what this product is. Science and technology working together beautifully.
Resources for Builders and Engineers
ASTM certifications are industry standard tests which indicate the usefulness of a product for a certain application.
Frequently asked questions
Therma Guard comes in 6'2″ foot x 125 foot rolls which cover 750 square feet. Your average 40 x 60 barn with 12 foot walls only requires about 7 rolls. You get a huge reduction in energy costs for a tiny price.
If you need 100 rolls a month or more, please call us for wholesale pricing.